News and Notes from the Director
As of June 12, 2018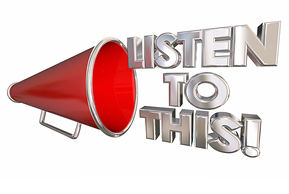 We're on the countdown!  The PSI conference is just around the corner and we look forward to seeing you there.  We have added something new—we're celebrating women's philanthropy!  The awards luncheon is on this theme,  focusing on founders of women's philanthropy, outstanding philanthropists, and fundraisers.  As I reviewed the schedule of speakers, there truly is something for everyone.  Many thanks to our planning committee for their outstanding work—and more accolades to this committee and our speakers is coming.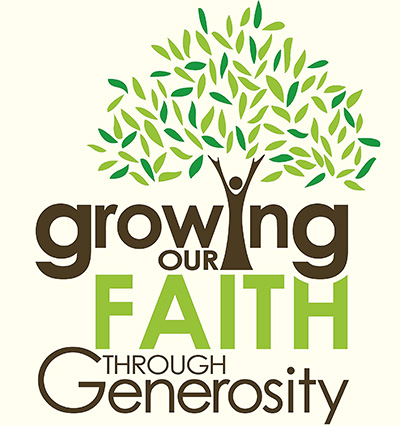 The importance of the role faith plays in giving, not just in tithe and offerings, is underscored by a prestigious institute housed in the Lilly Family School of Philanthropy at Indiana University.  Lake Institute on Faith & Giving is dedicated to helping people of faith, regardless of their religious tradition, think creatively and reflectively on the relationship between their values, spiritual beliefs and their philanthropy. By pairing Indiana University Lilly Family School of Philanthropy's groundbreaking research with Lake's on-the-ground knowledge of religious traditions, the Institute informs and equips clergy, laity, leaders, donors and development professionals with the practical tools and strategies that inspire and informs philanthropic giving.  For more information check out the website, https://philanthropy.iupui.edu/institutes/lake-institute/index.html, or contact Dr. David King,  kingdp@iupui.edu, or Anne Moman Brock, anmbrock@iupui.edu.  There are great resources available on the importance of faith in generosity and philanthropy.  In addition, Dr. King wrote a thoughtful article in a recent AFP journal about faith and philanthropy.  If you don't get this journal and are interested, ask me for a copy.
If you're tracking how current legislation makes a difference for nonprofits and fundraising, check out the following article: https://www.cbsnews.com/news/trump-tax-reform-is-already-squeezing-charitable-giving/   Soon we will share with you the results of Giving USA, the definitive research on previous year's philanthropy.  The information in this research report guides our thinking on who gives and for what.  Also,  in theChronicle of Philanthropy Daily Update issue of May 31, 2018, there was an article about "Giving Down 2.4% in 2018's First Quarter, Study Says," written by Heather Joslyn.  It's important that we track these developments so that we will know how to communicate with our donors and also make revisions in our fundraising plans and endeavors.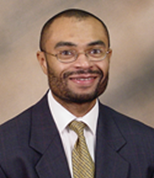 Every now and then we feature one of our excellent consultants who helps us when we just don't have enough staff to respond to all inquiries and requests for help.  This time we want to thank Audie Robinson for all he's doing for NAD constituents.  The fact that he is an architect and fundraisers makes for a great combination!
Mr. Robinson is director of SAVANNAPUB, architecture, development and fundraising. SAVANNPUB is a non-profit consultant for Philanthropic Service for Institutions (PSI) at the North American Division of the Seventh-day Adventist (SDA) church.  From 2014, he has coordinated fundraising training with PSI for various SDA institutions and currently does fundraising workshops for these institutions specializing in capital campaign building projects.  He has worked for large architecture and engineering companies in the private and public sector. He has worked in New York, Atlanta and Tampa as a senior project architect and project manager having many years of extensive architecture and project management experience, on major architecture projects around the United States and Internationally. As the director of SAVANNAPUB, he is managing multiple projects for various Seventh-day Adventist organizations including building and master plan projects as well as development, agricultural, educational, fundraising and marketing projects in the US and abroad. He is also currently teaching a remote Computer Aided Design and Drafting (CADD) class at Daughter of Zion Junior Academy, Delray Beach, Florida. Audie has a bachelor's of Architecture from the City University of New York and a Bachelor of Arts in Theology and Religion from Atlantic Union College, Lancaster, Massachusetts.
Don't forget that PSI has a rather large lending library.  Some sample books will be on display at the PSI conference.  Don't hesitate to ask if you wish to have information on some topic in fundraising, philanthropy and nonprofit management.
Until next time!
Lilya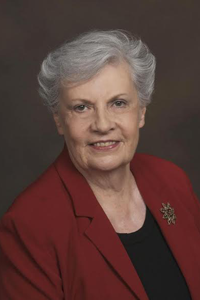 Mobile:  317-250-8274
RICH TIPS: Orienting New Board Members
WELCOMING NEW BOARD MEMBERS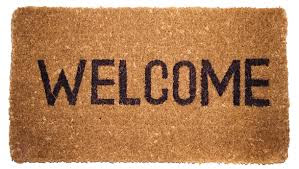 Dear Friends,
A board needs to do more than just take up space. It needs to provide value to the organization. Unfortunately, many boards can be formless and useless. A lot of the time, the reasoning behind this lack of activity, is orientation. As soon as new members join, they need to be oriented into the organization and they must be told the expectations of work and participation.
The responsibility of orienting new board members should be shared between the executive director, board chairperson and a few other board members. It should not be the sole responsibility of the executive director or of any one person. However, from my experience you only have a few board meetings to get the new members "on board" and get them rolling, otherwise they will fall into bad habits of expecting to do little or nothing. Board culture is ingrained and established very quickly for new members.
Below are some valuable insight for an effective orientation program that can help welcome new board members:
1. Introduce them to the organization.
Make sure the executive director and other important leaders, sit down with them and go over the organization's mission, goals, and objectives. It's critical that the new board members have a solid understanding of the vision and mission of the organization. Have this take place prior to their first board meeting.
2. Give them a tour of the organization's office and facilities.
Make sure they "see and feel" what the organization is all about, and have them meet some of the clients who can tell them stories that the new board members can share with the community and others. Introduce them to key staff and volunteers.
3. Introduce them personally to each board member.
Take the time to introduce them to everyone as key players, so they feel welcomed as an important participant. Provide the message that they are critical to the success of the organization and they are there not just taking up space.
4. Provide a board orientation manual with the basics.
Make sure the board members know what is expected of them in terms of committee assignments, dollar amount of financial contributions, the role of the board in relationship to the executive director, etc. I still like the three ring binders that are tabulated with categories such as: history and background; goals and objectives, budget and financial information; fundraising, legal documents (by-laws and articles of incorporation), brochures and marketing materials; list and bio of board and staff members; personnel policies and procedures; etc.
5. Take them out to lunch.
Make sure either the board president or the executive director takes the new board members out to lunch during the first month on the job. When you take them to lunch, give them an assignment to fulfill that will get them active right from the get-go. Make sure they "hit the ground running".
6. Write them a welcome letter.
The board president should write a welcome letter to each new board member that formally welcomes them into the organization and thanks them for their time, energy and expertise.
7. Assign them a buddy.
Have the president of the board assign a new board member a buddy that will sit next to him/her during the first few meetings. This buddy could also go out to lunch with the new member, answer questions and make sure they are engaged and involved right from the beginning.
8. Provide them with necessary information.
Give the new members information such as annual reports, auditor reports, strategic plans, job descriptions, etc. Include some past minutes of meeting and other materials that will help educate the new member.
9. Put them on the agenda.
At the first board meeting, provide every new member an opportunity to talk to the board about their experiences, motivations, and passions. Within the next six months have them conduct a 10-15 minute educational session on an issue they are passionate about. This is a great way for the board to get to know the member and for the member to open up about themselves.
10. THANK THEM!
Make sure you thank them for their time and participation. It is also a good idea to begin to collect their birthday, anniversaries and other significant events so you can acknowledge them throughout the year.
Congratulations on any additions you have made to your board!
Rich Male
Email: info@richardmale.com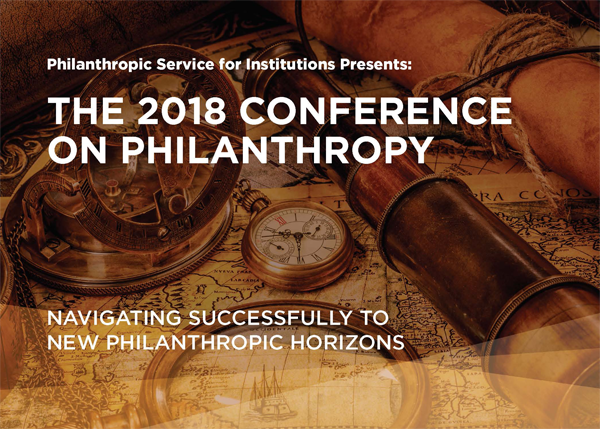 Be sure and check out our new mentoring program under the Resources tab
Become a peer-coaching mentor — or — the beneficiary of a mentorship who wishes to "learn the ropes."
For questions and additional information, contact the PSI Network Connect Manager.
Charlotte Henderson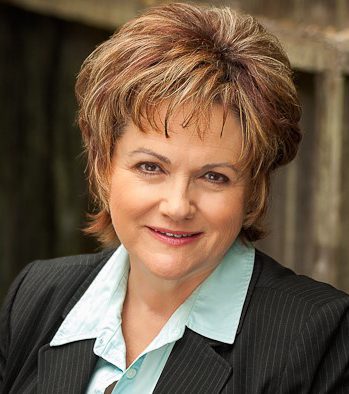 Charlotte Henderson will be teaching the newcomer's workshop at the Conference on Philanthropy and will be available to meet privately for 30 minutes by appointment.
Introduction to PSI
Perspectives from the Field
Glimpses of Fundraising in Adventist Organizations
Books and Resources
Successful Fundraising
Are you planning a building project—a new church, addition, school building, or Community Service building? Do you wonder how you should go about getting the funds? Does it seem like your campaign for funds goes on forever? Are your members or constituents tired of talking about money? If you have these questions and probably many others, Successful Fundraising is for you. Explore the options below to see which edition is right for you.
Diversity and Philanthropy
Written by Lilya Wagner, EdD, CFRE
A "one size fits all" strategy is not effective when it comes to philanthropy and fundraising in today's diversified environment. This book enables nonprofit leaders, board members, staff, and volunteers of nonprofit organizations to better reach diverse populations and incorporate perspectives that increase success by surveying the cultural context for philanthropic action. In the PSI Library or offered on Amazon in both Print and Kindle: Order on Amazon | View Praeger Publishers listing
New to the library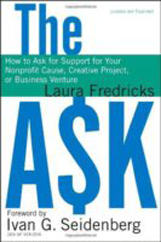 A completely revised edition of the must-have resource for increasing your nonprofit's bottom line.
This thoroughly revised and updated edition of the best-selling book The Ask is filled with suggestions, guidelines, and down-to-earth advice that will give you the confidence to ask anyone for any size gift, for any purpose. Written in winning language, filled with sample dialogues, and offering a wealth of tips and tools, this book addresses common mistakes made when asking and shows how to correct each mistake, providing guidance and direction on how to make a great ask.
If you would like to check out this book or another from our library, please call Lorena Hernandez 443-391-7171 or send an email to her at LorenaHernandez@nadadventist.org.
Available for download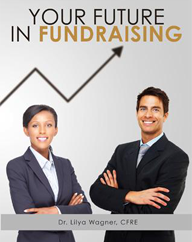 Your Future in Fundraising, by Dr. Lilya Wagner, is now available as a free download here: