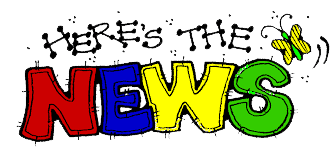 It's time to plan year-end appeals.  Contact us if you need some ideas or information.
Congratulations to Janel Ware of Shenandoah Valley Academy!  She received her Certificate in Fund Raising Management from the Lilly Family School of Philanthropy at a recent course taught in DC!   It was also a pleasure to have Miriam Battles from Oakwood University in the group!  Also pictured is Dr. Gene Tempel, founding dean of the School.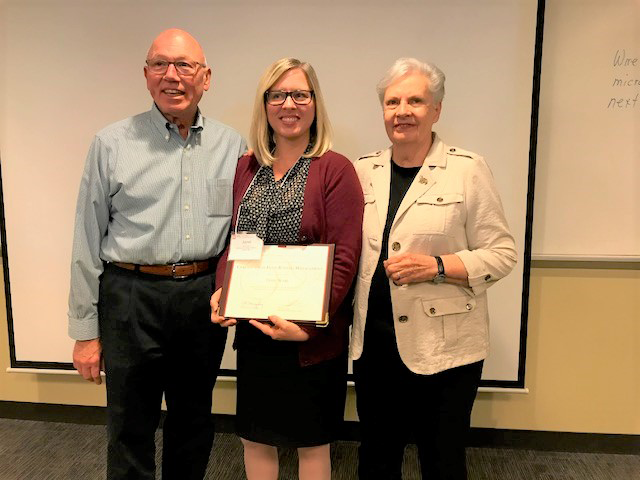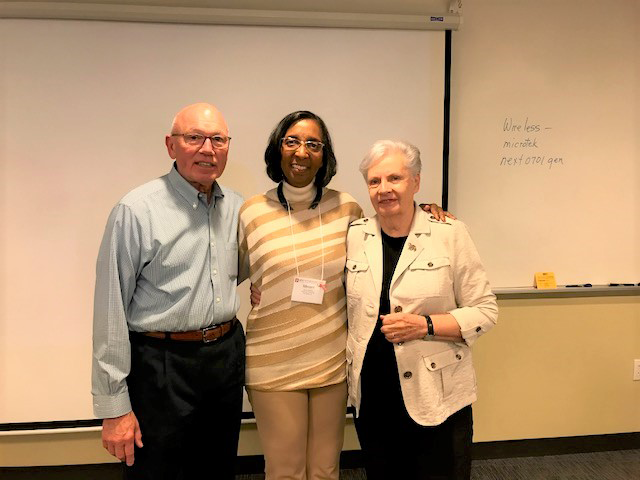 Also congratulations to the Advancement office of Walla Walla University, led by Jodi Wagner.  They received recognition for overall performance by the Council for Advancement and Support of Education (CASE).  This is a stellar achievement and we're pleased to know one of our ranks was honored.  See the list here.
A really important item of information for anyone who is doing fundraising appeared in a recent Chronicle of Philanthropy Daily Update, Oct. 26, 2017, "The Best Research Available for Fundraisers:  A Roundup." We base our services on both best practices and research on what works, and many of you will be interested, I'm sure, in seeing the sources of the research. If you don't get the Chronicle, write me and I'll send you the article.
A yearly highlight for PSI is the President's Dinner, and it was held in the new NAD building this year, during year-end meetings (see photos on Events page on our website). Our sincere thanks to Dr. Amir Pasic, current dean of the Lilly Family School of Philanthropy, who gave an excellent keynote address. We appreciate those who attended this special event and have shown interest and support of PSI's work for NAD constituents.
Coming soon!! Charlotte Henderson is working on a comprehensive mentoring program and it will soon be available! We want to use this "tool" to help new fundraisers, strengthen those who are already in practice, and recruit new individuals to our great profession. We also have information on careers in fundraising—contact me or any PSI staff member if you wish to have information, and be sure to download Your Future in Fundraising, available on our website, or purchase this at low-cost from AdventSource.org.  We always welcome new individuals to this great profession.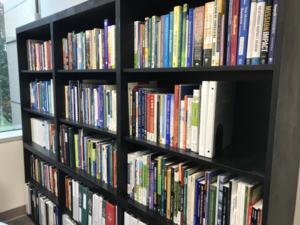 Don't forget that besides personal counsel that PSI provides, we have many resources such as a library and we do grant searches for you.
Until next time! We try to bring you news every two weeks. Apologies that this is late due to my computer locking me out (thanks, Windows 10!) while traveling.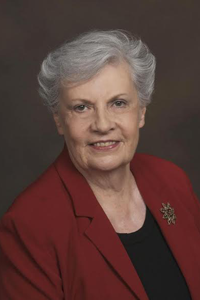 Mobile:  317-250-8274
read more

As promised, here is installment #3 from PSI, catching you up on a few select items about our work and clients, and also updating you on some interesting happenings in the world of philanthropy and fundraising.
The annual tradition of a President's Dinner is coming soon, on the evening of October 29.  This year's featured speaker will be the Dean of the Lilly Family School of Philanthropy, Dr. Amir Pasic.  Our theme is one that concerns all of us who do fundraising—the better the organizational context, the better success we have with fundraising.  We will also feature a short video of leading professionals speaking about this topic and how they have addressed it.  Watch for it on this website after the dinner.  Please urge your Conference and Union presidents to come, along with other leaders with whom you interact.
Coming soon—a survey about how you wish to receive PSI news!  Please fill it out when you receive it so we know how best to serve you!
Remember the Bible text you probably memorized as a child, or at some point in your life you learned this key text… "It's more blessed to give than to receive!"  Well, we give credence to this thought because we believe in the Bible, but now we also have secular research backing this up!!  If interested, write me at lilyawagner@nadadventist.org and I'll send you some references you can use.
Academies continue to grow in fundraising and make headway—yes, I'm repeating this sentence from last time, but it's worth repeating!!  Please remember and also share this information that PSI has many resources that can help, including a new planning form, as well as our handbook, Successful Fundraising, and countless other materials.  We also come on-site to help you!  Share and spread the news that we are ready and able to help academies move ahead!
Here is a sobering bit of news– CHRONICLE OF PHILANTHROPY DAILY UPDATE
OCTOBER 03, 2017 Fewer Americans Find Room in Their Budgets for Charity, Chronicle Data Show.  If you don't receive the Chronicle, ask us for info about this piece.
Featuring one of PSI's consultants this month—our special consultants help meet the many and growing requests for PSI's help, and we're fortunate to have them on our team for special gigs and assistance.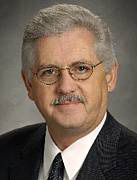 Dr.  Dennis Carlson is a fundraising and leadership consultant for non-profits, focusing largely on Seventh-day Adventist entities such as local churches.  His experience in philanthropy includes four years as Vice President for Advancement at Walla Walla University and various fundraising initiatives within the church context during his years as a pastor and church leader.  He served as Vice President for Administration in both the Washington and Upper Columbia Conferences and as President of the Minnesota Conference and the Mid-American Union Conference.  He was chair of the board of Philanthropic Services for Institutions (PSI) during his time as Assistant to the President for Administration at the North American Division of Seventh-day Adventists.  He also served on the Advisory Committee for PSI.  He earned a B.A. in Theology from Columbia Union College (Now Washington Adventist University) and a Master of Divinity degree from the Seventh-day Adventist Theological Seminary at Andrews University.  He earned a Doctor of Ministry Degree from Northwest Theological Union.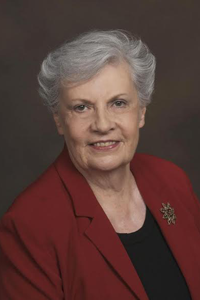 Until next time!
Mobile:  317-250-8274
read more
Lilya's Corner
Suggested Resources
In the library
Advice from the Expert
Career information for fundraising professionals and practitioners
January 2, 2018
As of November 30, 2017 Just finished speaking at a fundraising professionals conference in North Carolina and during the lunch…