As promised, here is installment #3 from PSI, catching you up on a few select items about our work and clients, and also updating you on some interesting happenings in the world of philanthropy and fundraising.
The annual tradition of a President's Dinner is coming soon, on the evening of October 29.  This year's featured speaker will be the Dean of the Lilly Family School of Philanthropy, Dr. Amir Pasic.  Our theme is one that concerns all of us who do fundraising—the better the organizational context, the better success we have with fundraising.  We will also feature a short video of leading professionals speaking about this topic and how they have addressed it.  Watch for it on this website after the dinner.  Please urge your Conference and Union presidents to come, along with other leaders with whom you interact.
Coming soon—a survey about how you wish to receive PSI news!  Please fill it out when you receive it so we know how best to serve you!
Remember the Bible text you probably memorized as a child, or at some point in your life you learned this key text… "It's more blessed to give than to receive!"  Well, we give credence to this thought because we believe in the Bible, but now we also have secular research backing this up!!  If interested, write me at lilyawagner@nadadventist.org and I'll send you some references you can use.
Academies continue to grow in fundraising and make headway—yes, I'm repeating this sentence from last time, but it's worth repeating!!  Please remember and also share this information that PSI has many resources that can help, including a new planning form, as well as our handbook, Successful Fundraising, and countless other materials.  We also come on-site to help you!  Share and spread the news that we are ready and able to help academies move ahead!
Here is a sobering bit of news– CHRONICLE OF PHILANTHROPY DAILY UPDATE
OCTOBER 03, 2017 Fewer Americans Find Room in Their Budgets for Charity, Chronicle Data Show.  If you don't receive the Chronicle, ask us for info about this piece.
Featuring one of PSI's consultants this month—our special consultants help meet the many and growing requests for PSI's help, and we're fortunate to have them on our team for special gigs and assistance.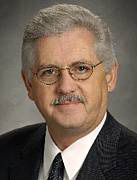 Dr.  Dennis Carlson is a fundraising and leadership consultant for non-profits, focusing largely on Seventh-day Adventist entities such as local churches.  His experience in philanthropy includes four years as Vice President for Advancement at Walla Walla University and various fundraising initiatives within the church context during his years as a pastor and church leader.  He served as Vice President for Administration in both the Washington and Upper Columbia Conferences and as President of the Minnesota Conference and the Mid-American Union Conference.  He was chair of the board of Philanthropic Services for Institutions (PSI) during his time as Assistant to the President for Administration at the North American Division of Seventh-day Adventists.  He also served on the Advisory Committee for PSI.  He earned a B.A. in Theology from Columbia Union College (Now Washington Adventist University) and a Master of Divinity degree from the Seventh-day Adventist Theological Seminary at Andrews University.  He earned a Doctor of Ministry Degree from Northwest Theological Union.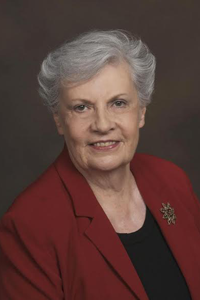 Until next time!
Mobile:  317-250-8274
read more
Lilya's Corner
Suggested Resources
In the library
Nonprofit Excellence in Fundraising
Built upon the success of the best-selling "Nonprofit Management 101," this easy to digest book provides practical, comprehensive guidance for nonprofit fundraising around the globe. With tips and tools, expert advice, and real-world insights from almost fifty industry leaders, this robust resource addresses the entire spectrum of fundraising for nonprofits, including: Planning, hiring, and tracking progress Individual donors, major gifts, events, and direct mail Board and volunteer engagement Foundation and government grants Corporate partnerships Online and email fundraising.
Advice from the Expert
November 2017
The Art of Biting Your Tongue*
No matter how much equanimity one might have, there are times in a fundraiser's life when emotions and feelings tend to take over rational thought and action.  Whether this tide of mixed thoughts and reactions is justified or not, our emotions sometimes take over.
My friend, a respected consultant, told me the following of a time when she felt emotions take over.  "During my tenure as Associate Vice President for University Advancement, I worked for a vice president who lived over 50 miles from the university where we were employed.  He served for four years in this position and during the last year began to spend more and more time away from his role as VP.  I was asked to attend many meetings, including administrative planning sessions, and to represent the department for numerous functions while still carrying my regular workload.  I remember dealing with emotions that bordered on frustration, anger, disappointment, and fatigue due to this additional work load.  
"In particular I remember one experience that came near the end of this VP's tenure.   I received a request from him to respond to a letter that was directed to him but was very complex, needed some research and some finesse in responding and would go out under his signature.  I felt absolutely overwhelmed at that time so I sent the letter back to him requesting that due to my heavy workload, would he please respond.  He sent the letter back with a note that he would not be able to do that and wanted me to prepare the letter."
At this point, of course, those of us professionals have several reactions.  Does a boss have the right to ask an employee to do anything and everything?  What recourse does an employee have when the request is unjust?  How do we, when a request does seem to be unreasonable and well outside of professional leadership behaviors, react so that we don't lose control of ourselves and the situation?  Here's how my friend handled her dilemma.
"My first response was anger, frustration and feeling how unfair this situation was.  I had asked for relief and been refused.  I chose to not make an issue of this and sought for inner strength to carry out the task without complaining to other staff members because this would confirm their already biased views against our VP.  I did choose to share my frustration with someone outside of our department and she allowed me to vent while encouraging and supporting me.  After that, I was able to focus on the letter and realized it did not take me as long to complete as I had originally anticipated.  The problem the letter represented was the cumulative effect of all that I had been experiencing."
I personally offer kudos to my friend for mature, professional actions and reactions.  She shared suggestions  that allowed her to handle her situation in the best ways possible.  She said, "By following the three steps of 1) focusing on the task at hand, 2) not burdening others in my department and 3) discussing the situation with someone outside of my department, my initial emotional reaction was dissipated.  I also discovered that I had the experience and inner resources to set aside my emotions and accomplished the task in record time.  I chose to complete the project without allowing my emotions to totally consume me.   Shortly after that, while representing my area at an all-day planning meeting, other vice presidents expressed appreciation and understanding for my situation and affirmed my contributions."
As I stated earlier, we react differently to those irritations and irrationalities of our fundraising experiences, depending on our personal orientation, personality type, and level of experience as well as emotional maturity.  A few suggestions might help us take this to the next level.
Take a deep breath and try to analyze the situation carefully.

Allow yourself the deepest, darkest feelings but bite your tongue.

Find a respected, trusted individual to whom you can vent, but avoid selecting a colleague who won't have an unbiased view and therefore will either become too involved or may expose your reaction before you're ready to act.

Take time, even if it's only a half hour, to think about this.  If you are a "feeling" person, make yourself think as rationally as possible.  Remember, your reactions may have an effect on your job as well as your career.

Perhaps write down what you would LIKE to say, then delete the file permanently.

Finally, select your best choice in terms of actions and reactions and know why you are selecting this particular course of action.
Of course, sometimes it's necessary to vent, but choose carefully to whom you unleash your words!  And don't forget, there are times it's best to bite your tongue, no matter how much it hurts.  
*Due to the sensitive nature of this column, the author prefers to remain anonymous.
Career information for fundraising professionals and practitioners
October 13, 2017
As promised, here is installment #3 from PSI, catching you up on a few select items about our work and…