About the President's Dinner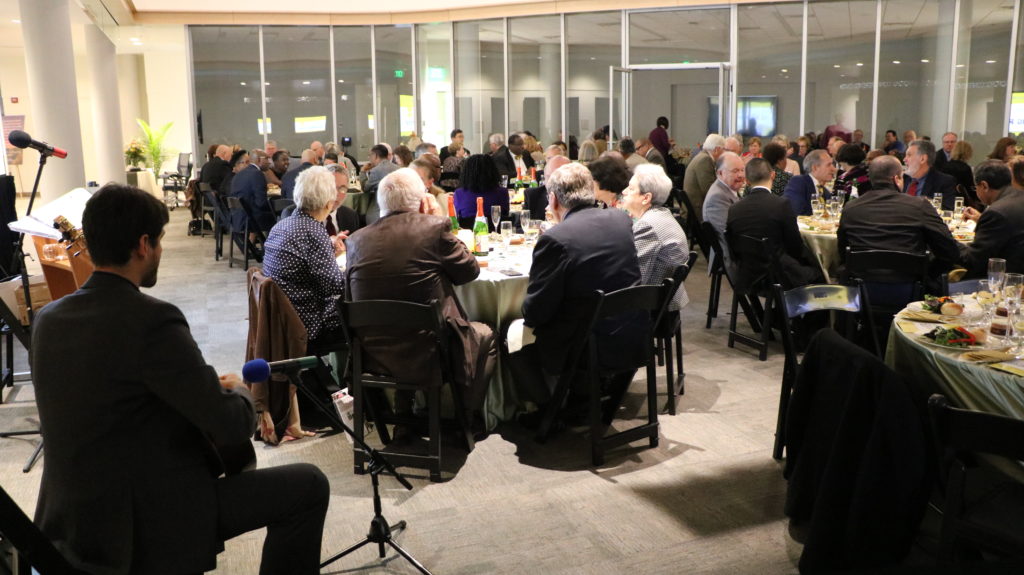 The annual Presidents' Dinner for Philanthropy began in 1977 when 18 General Conference officers and college presidents met for lunch during Annual Council to discuss philanthropy. After two years, the "Luncheon for Philanthropy" became an evening event.
The purpose of the dinner is to inform Adventist leaders of the North America Division about current trends, practices and research about fundraising and philanthropy. It also creates a sense of awareness, involvement, and ownership of philanthropic programs among church leaders and key supporters. The designation recognizing it as "The President's Dinner on Philanthropy" allows North American Division President Dan Jackson to recognize the significance of philanthropy and fundraising in Church institutions, and commend those who support these efforts. Attending the dinner are leaders of the Seventh-day Adventist church in North America and its institutions.
As is traditional, PSI plans, manages and presents the President's events each year during the Year-End meetings time. In 2017 the dinner and colloquium were combined due to a tight time schedule for the regular year-end meetings, and the focus was on "Fundraising as a Pillar of Organizational box." Representatives of all subsectors of the NAD presented on what their organizations had accomplished in fundraising (please see copy of the program below).
This year's dinner started off with Perspectives from the Field – Glimpses of Fundraising in Adventist Organizations.
Dr. Pasik is the Eugene R. Tempel Dean of the Indiana University Lilly Family School of Philanthropy, the world's first school divided to research and teaching about philanthropy.
Pasic earned his doctorate in political science at the University of Pennsylvania. He holds a master's degree in international relations from Johns Hopkins University and a bachelor's degree in economics and pollical science relations from Yale University.
Dr. Lilya Wagner shared information about PSI work during 2016, and each participant received a folder of materials.