News and Notes as of August 20, 2018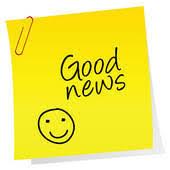 PSI participated in both the ASI and the 2018 NAD Teacher's Conventions which occurred just a few weeks after PSI's own conference in Ft. Lauderdale.  Visits to the PSI exhibit and attendance at sessions were good—and we're glad for that because we would like all NAD organizations to be aware of this unique resource—a fundraising consulting and training department—which is supported by the Division. Because of the NAD's foresight, we are able to serve any Division organization at no-cost, or low-cost.  So, we look forward to hearing from you if we can be of service.
Projections for fundraising income are a bit uncertain this year. This news was sent because PSI is involved in the Fundraising Effectiveness Project, a national effort to determine fundraising results and how to improve organizational activities. The implication is that we should take another look at how we respond to, communicate with, care for our donors, and how we make a case for support.
Report: Red flags could indicate slow down in 2018 US giving
Such red flags as a 6.3% decline in total donors and a 2.4% dip in total revenue year-over-year in the first quarter indicate charitable giving in the US could be slowing, according to the Fundraising Effectiveness Project. Elizabeth Boris of the Center on Nonprofits and Philanthropy at the Urban Institute says it may be too early to declare a decline in giving, citing tax code changes that may have bumped up 2017 giving and the fact that most donations are made in the year's final quarter.
The NonProfit Times (Morris Plains, N.J.) (5/31)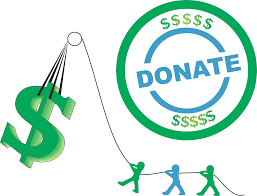 No doubt you've been receiving e-mail notices about an upcoming webinar on donor-advised funds, which will be held on-site but also live-streamed.  This is a very important topic for today, especially since some misconceptions have been published in articles and columns.
Tuesday, August 28, 2018
3:00 PM-4:00 PM EST
Main Location: North American Division Offices    Amphitheater
Satellite Location: GC Building, Conference Room 2I-13/14
(Live online streaming will be available)
RSVP Off Site Live Streaming
https://attendee.gotowebinar.com/register/6172009958314619394
Presented by Bill Stanczykiewicz
Senior Lecturer and Director of The Fund Raising School
Watch for further notice about the last webinar of 2018, to be presented on November 13 and which focuses on planned giving as part of your overall fundraising program.  Guest speakers Jim Brown of Western Adventist Foundation and Jim Gillespie, independent consultant and planned giving specialist, will share information on how even a small fundraising program can use this most important tool which is of mutual benefit to both the donor and the organization.
Sometimes an organization needs to do project fundraising—a short-term, one-time, fundraising effort for something like a mission trip or a special need for a school.  This can be a part of the overall annual sustainability fundraising program, or an independent project.  One good tool for this, besides the ubiquitous bake sale and car wash, is crowdfunding.  Another opportunity has been presented by Heritage Health Foods, an Adventist organization, and their School Fundraising Program.  According to their information:
"Have an event at your school—fall festival, holiday, spring picnic, class project—and we will give 'X' amount of dollars back to the school per cases sold. Contact Jim Aumack  jaumack@heritagehealthfood.com or call 423-238-4211."
Do you wonder about generational giving?  An informative article appeared in the Chronicle of Philanthropy Daily Update with this title—"Boomers Dominate Giving, and Likely Will for Several More Years, Researchers Say" (June 1, 2018, by Timothy Sandoval).  The article also addresses other generational trends.  For more information, write me.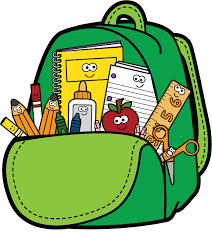 Wishing you a pleasant beginning of the school year, whether you are a parent, teacher, student, board member, conference educational leader, or someone interested in the benefits and opportunities of Adventist education!
Until next time!
Lilya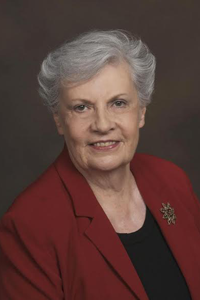 Mobile:  317-250-8274