News and Notes from the Director – As of February 14, 2018
As of February 14, 2018
Happy Valentine's Day from PSI, whether you're reading this on the exact day or not.  And since I believe in not just a "birth day," but extend it to a birth week or even birth month, please accept our best wishes whenever you read these News and Notes!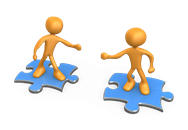 NEW AND IMPROVED!   Thanks to Charlotte Henderson, PSI's mentoring program is vastly improved and we hope you will take a look at this exciting revision.  Check this out and take the next step toward even more professional development: Mentoring program
We will keep the upcoming PSI conference front and center for quite a while, to make sure you don't miss information about this special event.  2018 PSI CONFERENCE ON PHILANTHROPY   June 26-29, Fort Lauderdale, FL, Pier Sixty-Six Resort.  Sponsored by NAD every 3 years.  Learn from top experts at the lowest price!  Network with Adventist professional development officers who have conquered the same challenges you face, and discover tools that make an immediate difference.  Basic Fundraising Techniques will also be taught in Spanish. Free 1 to 1 consulting.  Learn Now, Pay Later.  See separate 1-page ad in this issue for more details.
Event Website: http//psiconference.com
Some interesting new thoughts about capital campaigns and feasibility studies.  See CHRONICLE OF PHILANTHROPY DAILY UPDATE, from January 10, 2018: Are You Ready for a Capital Campaign? Steps to Take Before Deciding, By Martha Keates.
For decades, most nonprofit leaders considering a capital campaign would hire consultants to interview key supporters as a basis for deciding whether to mount what in many cases would be an organization's most ambitious fundraising drive ever.  If you don't get this publication, we could share the info with you.  Basically, they present some alternatives to the traditional feasibility study.
Very soon we will have the forms for volunteer service awards given by PSI as well as the Trailblazer award on our website.  Watch for further notice but be thinking about whom to nominate so we have a good slate of nominees.  This is a chance to truly honor some person who has been instrumental in your success, plus honor someone from our own ranks.
There always seems to be some new and innovative way to re-think how we do things, and in the corporate giving realm, that is certainly true.  In a recent issue of Grassroots Fundraising Journal there was excellent information on yet another somewhat-new aspect of corporate giving, "Is Fiscal Sponsorship Right for You?"  If you are interested and don't get this journal, ask me.
On February 19 and 20 the current MAP academy participants are coming on our site to discuss MAP and how to improve it.  Watch for more information on this very important event.
We say a sad farewell to a most valuable employee, Tandi Perkins.
She has been with PSI for about a year and a half and has been a great asset to all of us.  We wish her the very best as she relocates to work with exciting projects of the Alaska Conference. 
Until next time,
Lilya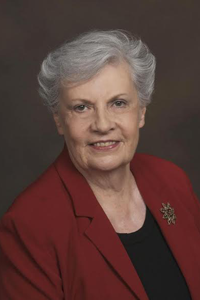 Mobile:  317-250-8274