News and Notes from the Director – As of March 22, 2018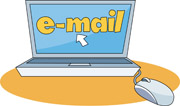 Thank you to those of you who responded to PSI's communications survey. We're pleased that a significant number of you said you appreciate receiving items from PSI by e-mail.  We will do our best to not inundate you with messages and mailings, but will selectively send you items that we believe are helpful for you or at least interesting.  From now on, this News and Notes column will also be e-mailed to you. As usual, this column will not be lengthy, and we carefully choose what might be of most value to you as we communicate with you. Watch for an e-mail that mirrors this column!  The e-mail will be sent to those whose information we have in PSI's database.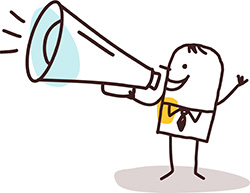 PLEASE NOTE!  PSI's MAP program has taken on a new look and new life. We have revised the program carefully, with advice from personnel who have worked or are working for academies.  We believe we now have a more streamlined, workable program. Please take a look on PSI's website: Model for Academy Philanthropy.  Also PLEASE NOTE that PSI's assistance is available in several ways, as described on the website—Options One and Two, and participation in the MAP program. We look forward to hearing from you, and please share the news.
The PSI Conference on Philanthropy is getting closer! Time is passing quickly, and we hope you're making plans to attend PSI's conference in Ft. Lauderdale.  Please take note of the Service Awards for which you can nominate someone and also the Milton Murray Trailblazer Award, which is given to a seasoned and accomplished professional.  See the box on the top of our website for more information. Be sure to notice the deadlines!
Remember the Ice Bucket Challenge? This campaign pointed out the value of peer-to-peer fundraising, but was also fraught with challenges—besides the campaign itself.  Here is an interesting headline– The Chronicle Daily Update
ALS patient group unhappy with how $115 million raised by the Ice Bucket Challenge is being spent
Published: Feb 15, 2018 8:40 a.m. ET
Social Media Platforms have a definite, positive role in fundraising campaigns, and we can learn a lot from the Ice Bucket Challenge. For more on this, contact me (lilyawagner@nadadventist.org).
Donor-Advised Funds are here to stay.  Watch for notice of a PSI live webinar coming up on this topic. In the meantime, here is a highly credible resource for you: Giving USA Special Report
What would you like to know about fundraising, philanthropy, nonprofit studies, management and leadership of nonprofits? What topics would you like us to cover?

Until next time,
Lilya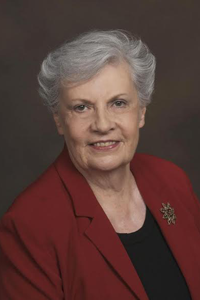 Mobile:  317-250-8274