News and Notes from the Director as of November 5, 2018

"PSI is now providing a NEW Fundraising Analytics Service that uses the same data points at the Fundraising Fitness Test. The reports are easy to understand and actionable and empower fundraisers to raise more money. The 22-page Audit graphically communicates key metrics for: revenue, donor lifetime value, donor, revenue distribution pyramid, donor retention, new donor acquisition, upgrades, and lapsed reactivation.  The 35-page Fundraising Action Plan guides you step by step with individual donor identification numbers in 7 different categories, helps you know whom to contact how and when, and how much to ask them for–improving relationships and exposing their true potential to support your nonprofit cause. It also identifies those who should be converted to monthly donors via credit card, who can be upgraded from mid-level to major donors, and who is likely to give far more via planned / estate giving. To learn more click this link: http://donortrends.com/use-cases/ Randy Fox will process your data through this online platform and send you PDF Reports. "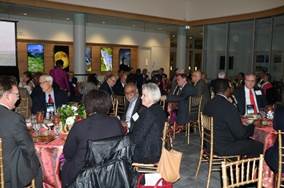 PSI just held their annual special event during NAD year end meetings, the President's Dinner, on the evening of November 4, 2018. Many thanks to our special guest and speaker, Dr. David King, who heads the Lake Family Institute for Faith and Giving at the Lilly Family School of Philanthropy. The Presentation title and theme for the event was "The Confluence of Faith and Fundraising". Many thanks to those of you who attended. We will be sharing the PPT of his remarks shortly. We also are grateful for the respondents who did an outstanding job in reacting to Dr. King's remarks and shared personal experiences—Dean Coridan, Reggie Leach, Sandra Roberts, and Audie Robinson. A major thanks to Lorena, Randy, Mark and Joel for their hard work in bringing this to fruition successfully!
Since the year-end is fast approaching, The Chronicle of Philanthropy is offering a volume on "How to Maximize Year-End Giving." For information, check out the book section of The Chronicle.
Another new volume is very relevant to all fundraisers, which is a new book on women as donors. "Gender Matters: A Guide to Growing Women's Philanthropy," by Kathleen E. Loehr, is the latest contribution to the field of women as donors' literature, and well-worth perusing. It is available through www.case.org.
We should continually ask ourselves if we thank our donors enough and in the right way. An item in the newsletter, Bottom Line, Nov. 15, 2018, stated the following:
Gratitude is more powerful than people think. Genuine expressions of thanks are more highly valued by the people who receive them than the senders think they will be. In a recent study, senders expected thank-you notes that they had written to generate a happiness rating in the recipients of three on a scale of one to five, with five indicating the most happiness. But recipients reported their happiness as a four, on average. The notes were not simple thanks for a gift—they were letters of gratitude to people who had affected the senders in some positive way. The quality of writing did not affect recipients' appreciation—they cared about how warm and genuine the notes were. By Amit Kumar, PhD, assistant professor, department of marketing, University of Texas at Austin.
It seems like an appropriate time of the year for us to be reminded of the great value of genuine thanks and recognition!
Another very valuable resource is the following that reports research on nonprofit standards, and this will help you understand how you rank within America's nonprofit sector:
"Nonprofit Standards is a national benchmarking survey of 100 nonprofit organizations across a variety of sectors, including health and human services, higher education, public charities, and private and community foundations. The survey was fielded by Market Measurement, a market research consulting firm. In its second year, Nonprofit Standards includes more precise drilldowns by annual revenue to narrow the peer groups for more meaningful comparisons. While intended to provide a valuable baseline analysis for organizations of all sizes and types, it would be impossible to capture the variety and diversity of the entire nonprofit sector. For the purposes of this survey, nonprofits are categorized in three groups according to their annual revenues:
Midrange organizations: Annual revenues under $25 million
Upper-midrange organizations: Annual revenues between $25 million and $75 million
Large organizations: Annualrevenues of $76 million or greater
For more information, visit the BDO Institute for Nonprofit Excellence Resource Center

Finally, this item should be of much interest to all of us: World's richest people just can't give away their money fast enough. Bloomberg–Buffett talks about his investment strategy, his new health-care venture and the banking industry. Warren Buffett gave himself a challenge when outlining his philanthropic vision at the start of this decade. "At the latest, the proceeds from all my Berkshire shares will be expended for philanthropic purposes by 10 years after my estate is settled," he wrote in his Giving Pledge letter in 2010. "Nothing will go to endowments; I want the money spent on current needs." That task — the wholesale Read the full story, Shared from Apple News.

Don't forget the additional resources that are available through PSI. We have an extensive lending library, which you can find through this link on our website. Our website also has short webinars on many topics. You can use these to learn the basics about many important topics. We also have a myriad of articles and other materials on just about any topic with which you might need help. So, contact us!
Finally, a warm wish to you!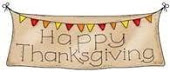 Lilya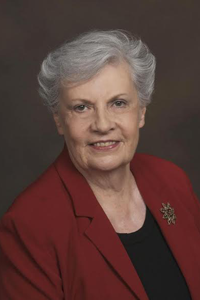 Mobile:  317-250-8274