August 2018
The Magic and Reality of Gratitude
By Lilya Wagner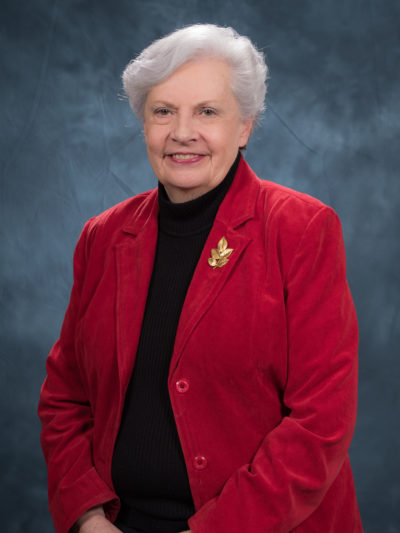 Sometimes it seems that we live in a world where a simple Thank You is a rare and cherished phrase!  It also seems, at times, that the more means we have by which to communicate, the less we do. Which brings me to the point—what is the importance of a quick, speedy and appropriate "thank you" when we're communicating with donors?
The 2012 Fundraising Effectiveness Survey that was done by the Association of Fundraising Professionals (AFP) reported a 59% donor attrition each year. This means that six out of ten donors will drop out of your organization's giving pool.  This has a major impact on an organization's income, and one of the various reasons why people stop giving is because of how the organization treats them! And that includes how we express our gratitude to our donors, which is part of the entire scenario regarding donor retention.
At times I have given to organizations and have had to actually contact its personnel in order to receive a receipt.  Sometimes I have waited a month before I get a thank you note by e-mail. It's not uncommon to get an acknowledgement note or letter that clearly is from a template, and leaves me to wonder just how important I am to that organization.  Maybe it's time to examine how we can adapt and adopt the principles of "donor centered fundraising" and create a culture not just FOR philanthropy but a culture of gratitude! Below are some suggestions. But before I launch into those, I want to share a case study of the best in communicating gratitude.
I have been fortunate to be associated with whom I call "the world's best travel agent" for about a dozen years.  Our communication is almost entirely by e-mail, with an occasional phone call thrown in. The more Michael Christopher helped me with my many and convoluted travels, the more I appreciated him and wanted to do something for him.  I found out he collects little souvenir boxes, and I am now in the habit of bringing him some from my various travels. I do this out of gratitude, but my sense of satisfaction is greatly enhanced by his prompt and delightful thank you notes.  Here's a sample—
Hi again, Lilya…
The box of boxes has arrived!  Just opened it and what a delight to see them in person after looking at the preview pix you'd sent.
I love that they are all so different, in material/style/color/etc. I am always astounded at the fine craftsmanship behind the wonderful look and feel of each. From the beading atop the Kenyan box, to the ornate silver etching all around the Toronto box, I am amazed at such detailed work these must have taken to create.
 Please know they will all be valued additions to my collection and I thank you once again for your ever thoughtfulness in thinking of me during your travels.
 Gratefully,
 Michael
My satisfaction in giving has been multiplied by his gratitude!  What if we followed his example and wrote such immediate and carefully crafted thanks to our donors?!
I ran across a website, https://www.networkforgood.com/nonprofitblog/importance-thank-creating-attitude-gratitude/, which shared a number of great ideas that I'm copying below.  I would encourage you to look at the entire article and move ahead with a vastly improved, exciting, appropriate thank you program by which you maintain donor loyalty and share the joy of giving and receiving!
To create an ATTITUDE OF GRATITUDE, consider the good ole' fashion 5Ws and an H:
Who is involved in each step of the thank you process?

Invite board members into the thank you process. Thank them first and recognize their gifts and role as huge supporters of your organization.

Prepare thank you note cards at board meetings with notes about the donor. Also, ask board members to write, or at least sign, several notes OR better yet, make phone calls, thanking the donors before the meeting officially begins.

What is your gift acknowledgment policy?

What happens from the moment the gift arrives?

Does the gift amount determine the speed of acknowledgment, who the 'thanker' is, or the method of thanking?

When is each donor thanked?

Is a donor thanked at any time besides in the gift acknowledgment letter or the next ask?

Where are donors thanked?

Develop quirky, unexpected, and fun ways to surprise donors:

Decide 3-4 extra "thanks-4-giving" times per year. From Valentine's Day to your organization's anniversary to the donor's birthday, there's lots of opportunities to show your gratitude.

Post a daily/weekly/monthly (depending on the volume of donors) social media "shout-out" that highlights specific donors.
The famed theologian Dietrich Bonhoeffer said, "It is only with gratitude that life becomes rich."  I encourage you to enrich both your donors and your organization by creating the best possible and timely thank you process!  And in closing, I repeat what John F. Kennedy once said, "As we express our gratitude, we must never forget that the highest appreciation is not to utter words, but to live by them."
June 2018
No Money, No Mission?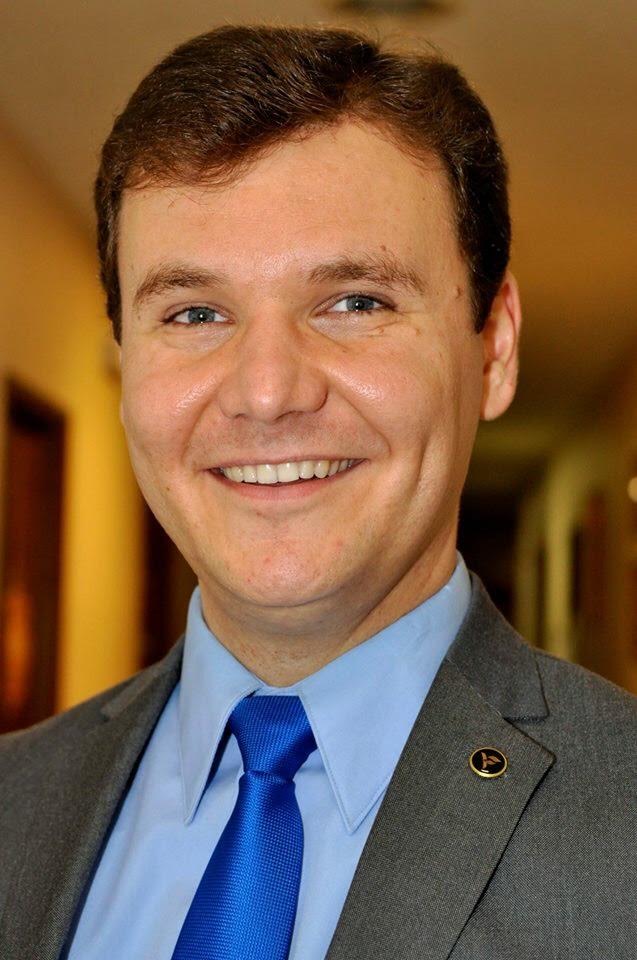 Which came first – the chicken or the egg? This famous dilemma argues, based on observation, that all chickens hatch from eggs and all eggs are laid by chickens. So, which one came first? Which one is the most important? The same question is often asked in the church setting with the chickens and eggs being replaced by money and mission. Which one is the most important and comes first – money or mission?
Most Christians would say that the budget and the financial strength of the congregation determines what can be done by the local church as its mission. For example, look at the words of Jesus in Luke 14:28,29 (NIV):
"Suppose one of you wants to build a tower. Won't you first sit down and estimate the cost to see if you have enough money to complete it? For if you lay the foundation and are not able to finish it, everyone who sees it will ridicule you, saying, 'This person began to build and wasn't able to finish.'"
It is clear that Jesus is teaching us a lesson that there is always a cost involved when following Him and being His disciple. That's why it is very important to have a practical understanding that our mission is not going to succeed unless we clearly understand the cost and have enough money to complete it.
So, how do we get the money to fuel the mission? In a non-profit world where churches depend on donations, fundraising becomes a crucial part in the life of the organization. Do you know how to do fundraising? Have you ever had a positive successful experience running a fundraising campaign? Most of us neither have the experience, nor feel comfortable asking people for money.
I used to be one of those pastors who had no idea how to organize and execute a successful fundraising campaign in the local church. While my seminary training gave me a solid theological foundation and preaching skills, fundraising was not part of the curriculum. What should a young pastor like me do? Well, together with my elders, we prayed and asked God for wisdom, and God supplied it. We learned that one of the many amazing resources available in the North-American Division is Philanthropic Services for Institutions (PSI), and the best part about it – it's a FREE service! Not only did we receive excellent training from PSI, but we also gained practical guidance and mentorship that empowered and equipped us to do positive fundraising church campaigns (and you know, that asking for finances is always sensitive, especially in the church setting!). Please, hear me out! Without proper training and guidance, we can hurt the local church and damage the mission of God if we approach fundraising in an unhealthy way. But, when we do it in a healthy, spiritual, organized manner – many of our generous donors will be grateful that they have been given a chance to contribute and will feel honored to be part of something great. So many times I have seen that our members are extremely generous and responsive when asked at the right time, in the right way, by the right person, for the right amount, to support the right project.
And now, let us to try to answer the question of which one is most important and comes first – money or mission? Yes, money is very important, and it does help the mission to succeed, but people won't give sacrificially unless there is a bold and courageous mission presented to them in a heartfelt way. As we read Exodus 25 and 1st Chronicles 29, we see that the Israelites overwhelmed Moses, and later Solomon, by their generosity when supporting the building project of God's sanctuary and later the temple. In the same way today, God's children are eager to respond to a mission challenge placed before them.
I could give you numerous examples of this occurring in my ministry. Principles that I have learned helped my church to raise funds when building a new church facility (it was a multi-million-dollar project) as well as a recent initiative of paying for the upgrade of our audio and video equipment (dozens of thousands of dollars). We presented to the church an idea of livestreaming and recording quality services to reach people online. The Sabbath we started our fundraising, we received donations that exceeded the amount we projected to collect by several thousand dollars (we had a little faith, but God moved the hearts of people to give in abundance!). And only one month later members were happy to see their investment being used during the church service.
My fellow ministers, let us dream and accomplish missions that are honoring the great God we love and serve. What about money? God has already provided and placed it in the hands of His generous followers. Let us move forward and ask for it boldly in faith.
______
Volodymyr Grinchenko is a Lead Pastor at Willow Brook Seventh-day Adventist Church in Boonsboro, Maryland (Chesapeake Conference).
April 2018
Who will do our work tomorrow?
By Pat Bjorhovde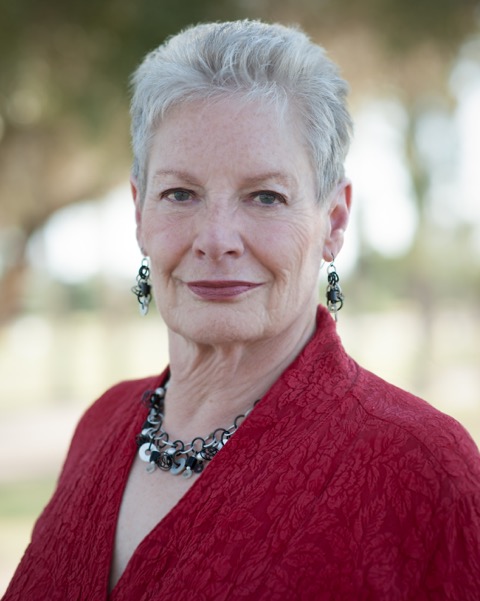 In recent years, we've all seen articles in our local papers about amazing youngsters.  The kid who raises over a million dollars for cancer research because his brother has the disease, or the young girl who gets all her friends to contribute so many cans of food for the homeless that it takes trucks to get them to the local foodbank.  These kids are passionate and are doing amazing things – and we fundraisers are amazed and delighted.  When we hear or read stories like these, we smile and feel good, knowing there are young people out there who care about making a difference.  And we go on with our work, thinking that the future of philanthropy and fundraising is in good hands.
But is it really?  Unfortunately, these kids are the exception, not the rule.  As a fundraising professional for more than 40 years, I have always had the nagging worry that we in the field are not doing enough to make sure there will always be people who care for those who have nowhere to live or enough to eat or those who are sick or mentally ill or those who don't have access to education or the arts.  Or those who care about where clean water will come from, or how to dispose of harmful chemicals.  There is a lot to worry about in this world!   We need our next generations to care enough to work to make our world a better place.
I personally worry that there are not enough kids learning about the importance of giving and serving.  While most high schools now have incorporated service projects into their curricula, most don't help students make the connection between service and the critical role the larger not-for-profit community plays in our society.  They don't teach students that as adults they not only need to be volunteers, but also donors in order to make a difference to those in need.  And the primary reason given by teachers for not doing this?  Because they don't necessarily volunteer and give themselves, so they are uncomfortable talking about it!
In addition to learning little about philanthropy, today's young people have no real way to learn about the important role we as professionals play in facilitating giving and serving.  Or learning what a great career track fundraising is, and how many jobs there are in the the profession.  Fundraising is not a profession that is regularly talked about.  After all, how many times have you ever seen a TV series about an intrepid fundraiser?
So what can we do?  The answer is: plenty!  First of all, each of us can and should be engaged in some type of youth philanthropy in our communities.  Over the years, many studies have looked at how kids learn about giving and serving and what needs to happen for them to carry these behaviors forward into their adult lives.  These studies have shown that for kids to really begin to behave differently, three things have to happen.  First, they have to see the acts of giving and serving performed over time by a respected adult.  Next, they have to have the reasons for contributing or volunteering explained to them.  Lastly, and perhaps most importantly, they have to be given the opportunity to think and talk about what really concerns them, and then be given the opportunity to both get involve by serving and begin to give themselves.
If this sounds like a tall order – it's because it is.  But there three practical ways that you personally can influence the lives of the kids who will become our future philanthropists and fundraisers:
If you are a parent, grandparent, aunt or uncle, you are that respected adult. Start talking to "your" kids about the causes you support and what you do for a living.  Show them when you actually write the check and explain why the recipient organization is important to you, why you are giving this money and what you hope it will help to accomplish.  Take them to visit the organization you work for.  Ask them what issues/needs they are concerned about, why it is important to them, and talk about how various local nonprofits work to address those issues.  And most of all, help them find ways to give something that is meaningful for them, and to volunteer with an appropriate organization if it is possible.
Find out if your local AFP chapter is engaged in an actual Youth in Philanthropy (YIP) program – not just the annual Youth in Philanthropy Award. Does the chapter have a real hands-on teaching program that actually works with kids at a school, after-school program or at a youth-serving organization?  If so, volunteer to participate – I guarantee they need your help.  Finding enough volunteers for a chapter YIP teaching program is the biggest stumbling block to success.  If the chapter doesn't have a teaching program, take a deep breath and offer to help start one.  You don't have to create anything from scratch, as AFP has all the teaching materials online that you and your chapter may need need – and they include the all-important opportunity for the kids to learn about fundraising for a cause they select.  Anyone can access them:  afpnet.org (click on About AFP, then click on Engaging the Next Generation, then Youth in Philanthropy).
Look for opportunities to talk to youngsters in both formal and informal settings. Tell them what you do and why.  Let them know about all of the causes and organizations they could work for while helping the world be a better place.
We fundraisers do so much.   Let's ensure that we are also making a difference for the future of philanthropy.
Pat Bjorhovde, MAPD, FAFP, is a recently retired fundraiser, CFRE and former AFP staff member, who headed AFP's Youth in Philanthropy program.  She has written often on the topic and was the lead author of the AFP Youth in Philanthropy Curriculum, "Making a World of Good."
Pat Bjorhovde, MAPD, FAFP
Consultant in Strategic, Board & Fundraising Development
March 2018
What works in fundraising?
By Melissa S. Brown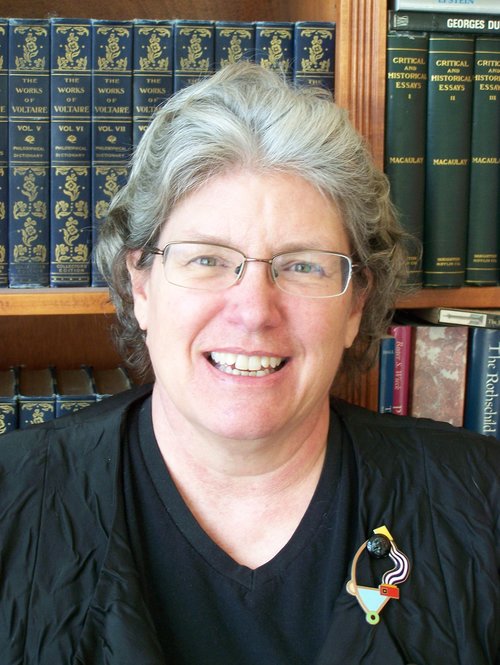 Fundraising professionals want to know: is direct mail still a reliable way to raise funds? What share of all giving comes in on-line? Do our peer institutions use SMS/Text messaging? These and other topics are covered by the twice-annual study from the Nonprofit Research Collaborative or NRC (www.npresearch.org).
Organizations use NRC findings to make decisions about where to invest fundraising dollars. Charities look to the NRC to see whether other organizations report increases, decreases or stable receipts from each of the 15 different methods studied, and how widely used certain methods are. Very few charities use telephone appeals or text messaging, for example. Nearly all use direct mail.
The NRC also asks specialized questions in each wave. A year ago, in Winter 2017, the group reported that a quarter of charities saw a decline in charitable receipts related to the 2016 elections in the U.S. An even earlier study reported the many ways that board members are involved in fundraising, beyond making the ask.
With a decade of data and hundreds of participating groups in each wave, the NRC is the only source of long-term trend information that looks at specific fundraising methods and considers results by organizational size, region, and sub-sector or mission (education, human services, arts, etc.).
The Winter 2018 survey is open through March 6th with a report planned for April. Take a look! http://www.surveymonkey.com/r/NRC-MSB.  When you complete the survey, you'll get an early peak at results.
About Melissa S. Brown: Research and writing to help your organization turn knowledge into action. Voted "One of America's Top 25 Philanthropy Speakers" in 2016
Upcoming Presentations:
The Fund Raising School Proposal Writing and Grant Management Chicago, IL March 15-16, 2018
AFP-Greater Wichita Chapter The Future of Philanthropic Culture Wichita, KS April 5, 2018
Evansville Area Fundraising Council The Future of Philanthropy May 9, 2018
Member Association of Fundraising Professionals Association of Philanthropic Counsel, Armandina Evaluation Association Consultant, Indiana Youth Institute Faculty, The Fund Raising School
January 2018
Verifying Charity Trustworthiness
By Bennett Weiner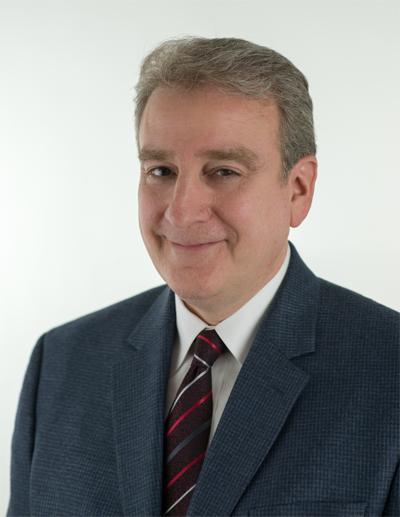 Most of us make donations to charity in response to an "ask." While there are other triggers that may prompt us to give, such as in response to a major disaster or tragedy, the solicitation is the key that opens the door to the majority of gifts received by organizations. Of course, we can't contribute to every charity appeal received, so we support the causes we care about most. But how does one vet these chosen charities?
Some may seek to ensure the charity is tax exempt as a charity under section 501(c)(3) of the Internal Revenue Code and thus eligible to receive deductible gifts. Or, one might check to see if the charity is registered to solicit with the applicable state government agency (usually a division of the state attorney general's office.) While those are helpful considerations that demonstrate the organization has followed legal requirements, each of these checks don't really tell you which charity is managed well.
More knowledgeable donors may look for a copy of the charity's most recently completed IRS Form 990 which is the annual financial form that charities (other than houses of worship) are required to file if they have gross receipts of over $200,000 (or the EZ version if their gross receipts are between $50,000 and $200,000.) Many charities include links to copies of these completed forms on their websites or one may access them through state government agencies that register charities, or by visiting third-party websites that make the 990 publicly available.
Without the applicable training, the financial and other information in the IRS Form 990 can be a challenge for donors to understand and interpret. There are third-party charity rating services that grade charities based on a review of some of the information contained in these forms. This information is helpful but is generally limited to the information contained in the completed government forms.
There is a third-party standards-based service, however, that evaluates charities based on a review of not only the IRS Form 990, but the audited financial statements, annual reports, appeals, websites and other comprehensive information requested from the charitable organization: the BBB Wise Giving Alliance (also known as BBB's Give.org.) This information is reviewed in relation to the 20 BBB Standards for Charity Accountability which address charity governance, finances, results reporting, appeal accuracy, transparency, donor privacy, and other issues. There is no charge to charities for this accountability assessment and the resulting reports are free to the public at Give.org. If the charity is found to meet all 20 Standards, they are called a BBB Accredited Charity. If one or more standards are not met, the report will specify the standard(s) and explain why the charity does not meet them. In those instances where the charity does not provide any of the requested information to BBB's Give.org, despite repeated written request, the report will feature this nondisclosure result.
In addition to helping donors verify the trustworthiness of charities, BBB's Give.org also seeks to strengthen charity accountability by communicating with the subject charities and informing them of what actions they can take to amend any concerns found during the accountability review process. Many charities implement these recommendations in order to amend initial findings brought to their attention.
BBB charity reporting is not a new BBB program but one with a long and rich history of Better Business Bureau activity. The need for factual, impartial information on charitable organizations emerged early in the development of the 100-year old Better Business Bureau system. While many are familiar with the BBB name for its complaint handling services and its reporting on businesses, they are less familiar with its charity reporting efforts. Visit Give.org to learn more about BBB charity reporting.
Bennett Weiner serves as chief operating officer of the BBB Wise Giving Alliance. In this capacity, he manages all aspects of the organization that monitors and reports on charitable organizations that solicit nationally.  Mr. Weiner has been engaged in BBB charity evaluation activities since 1980. He oversees the publication of the Wise Giving Guide magazine, written reports on national charities, and provides guidance to local charity evaluation activities carried out by Better Business Bureaus. Over the years, he has been interviewed or quoted in numerous print and broadcast media. Mr. Weiner has testified before U.S. Congressional Committees on various charity accountability issues. From 1998-2001 The NonProfit Times included him in its annual list of Top 50 influential nonprofit executives. In 2005, he won the BBB Meritorious Service Award – an annual award given to individuals in the Better Business Bureau system. Mr. Weiner has participated in a variety of advisory committees addressing charity accountability matters. In 2010, he was appointed to the newly formed Not-for-Profit Advisory Committee of the Financial Accounting Standards Board.
Bennett M. Weiner,
Chief Operating Officer,
BBB Wise Giving Alliance
3033 Wilson Boulevard, Suite 600
Arlington, VA 22201-3863
bweiner@give.org
703-247-9323
November 2017
The Art of Biting Your Tongue*
No matter how much equanimity one might have, there are times in a fundraiser's life when emotions and feelings tend to take over rational thought and action.  Whether this tide of mixed thoughts and reactions is justified or not, our emotions sometimes take over.
My friend, a respected consultant, told me the following of a time when she felt emotions take over.  "During my tenure as Associate Vice President for University Advancement, I worked for a vice president who lived over 50 miles from the university where we were employed.  He served for four years in this position and during the last year began to spend more and more time away from his role as VP.  I was asked to attend many meetings, including administrative planning sessions, and to represent the department for numerous functions while still carrying my regular workload.  I remember dealing with emotions that bordered on frustration, anger, disappointment, and fatigue due to this additional work load.  
"In particular I remember one experience that came near the end of this VP's tenure.   I received a request from him to respond to a letter that was directed to him but was very complex, needed some research and some finesse in responding and would go out under his signature.  I felt absolutely overwhelmed at that time so I sent the letter back to him requesting that due to my heavy workload, would he please respond.  He sent the letter back with a note that he would not be able to do that and wanted me to prepare the letter."
At this point, of course, those of us professionals have several reactions.  Does a boss have the right to ask an employee to do anything and everything?  What recourse does an employee have when the request is unjust?  How do we, when a request does seem to be unreasonable and well outside of professional leadership behaviors, react so that we don't lose control of ourselves and the situation?  Here's how my friend handled her dilemma.
"My first response was anger, frustration and feeling how unfair this situation was.  I had asked for relief and been refused.  I chose to not make an issue of this and sought for inner strength to carry out the task without complaining to other staff members because this would confirm their already biased views against our VP.  I did choose to share my frustration with someone outside of our department and she allowed me to vent while encouraging and supporting me.  After that, I was able to focus on the letter and realized it did not take me as long to complete as I had originally anticipated.  The problem the letter represented was the cumulative effect of all that I had been experiencing."
I personally offer kudos to my friend for mature, professional actions and reactions.  She shared suggestions  that allowed her to handle her situation in the best ways possible.  She said, "By following the three steps of 1) focusing on the task at hand, 2) not burdening others in my department and 3) discussing the situation with someone outside of my department, my initial emotional reaction was dissipated.  I also discovered that I had the experience and inner resources to set aside my emotions and accomplished the task in record time.  I chose to complete the project without allowing my emotions to totally consume me.   Shortly after that, while representing my area at an all-day planning meeting, other vice presidents expressed appreciation and understanding for my situation and affirmed my contributions."
As I stated earlier, we react differently to those irritations and irrationalities of our fundraising experiences, depending on our personal orientation, personality type, and level of experience as well as emotional maturity.  A few suggestions might help us take this to the next level.
Take a deep breath and try to analyze the situation carefully.

Allow yourself the deepest, darkest feelings but bite your tongue.

Find a respected, trusted individual to whom you can vent, but avoid selecting a colleague who won't have an unbiased view and therefore will either become too involved or may expose your reaction before you're ready to act.

Take time, even if it's only a half hour, to think about this.  If you are a "feeling" person, make yourself think as rationally as possible.  Remember, your reactions may have an effect on your job as well as your career.

Perhaps write down what you would LIKE to say, then delete the file permanently.

Finally, select your best choice in terms of actions and reactions and know why you are selecting this particular course of action.
Of course, sometimes it's necessary to vent, but choose carefully to whom you unleash your words!  And don't forget, there are times it's best to bite your tongue, no matter how much it hurts.  
*Due to the sensitive nature of this column, the author prefers to remain anonymous.
September 2017
Mistakes to Avoid in Building Your Board – Part 2
By Ken Turpen, CFRE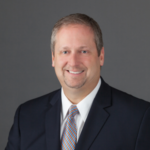 Every nonprofit executive knows the importance of having a dynamic board and how it can ensure the future of the organization. Beyond the common, but still relevant, acronyms that most use to define which board members to select (i.e., W.W.W. as in board members who provide Work, Wealth, and Wisdom, or T.T.T. as in Time, Talent, and Treasure), there are plenty of mistakes to avoid when selecting individuals to create the perfect board for your nonprofit. I've made some of these mistakes and I've seen other mistakes made over the years. Don't you make them! (See Part I in the August column.)
5. Failure to hold out for the right "Talent." Too often nonprofit executives forget the value in waiting for the right match. Perhaps that's because we fail to have discussions about what talents are needed. One of the best ways to manage this process is to create a board matrix and to keep track of what type of board members we have and where we would like to go in the future. I think it's important to make a board as diverse as possible while reflecting the community it serves, all with the understanding that they have to come with the three W's or T's. I've seen more than a few boards over the years that had a board member with the needed treasure, but had absolutely nothing to contribute to board meetings and was not respected in the community. Most of the time those individuals wound up on the board because they could contribute significantly, but at a huge cost to the board and the nonprofit organization in general. Those individuals were "know-it-alls," or "bullies," and other board members were then turned off and tended to lose their passion for board service. My suggestion is to hold out for the right person rather than choosing someone who is available or convenient. Look for individuals who are successful in whatever they've done, and hope that their success will rub off on your organization. The best word to describe what you're looking for is finding the right board member who has "passion" for your organization, not just wealth.
6. Lack of board training. Getting the right people around the table is half the battle; the other half is making sure that they understand what their roles are as board members once they take a seat (literally). In my career, I've seen plenty of talented boards (and yes, the members were writing checks to the organization) who thought their role was to "run" or manage the organization. Obviously it's not. Great boards spend their time collectively visioning for the future of the organization, holding the administrative team accountable to the public, and helping make things happen for long-term success. Boards need to be trained by an outsider who can say the tough things that can't be said safely by paid staff or the executive director. If you can't afford to hire someone to train your board, ask another nonprofit executive to help. An hour spent every year on understanding board member roles is time well spent. Every three to four years the board should spend a half-day in board training and building a greater understanding of how they can collectively make a difference.
7. Failure to utilize term limits. Not having term limits is one of the most common mistakes made in nonprofit organizations. Perhaps the reason for this is that few individuals think of this when establishing the bylaws for the newly formed nonprofit. The founders are simply in a mode where they are glad to have anyone to serve at all, and don't see the long-term implications of rotating board members off the board and finding new ones. Perhaps it's time to create a bylaws committee of the board and then create some definitions for length of board service. I remember starting out as a nonprofit executive and feeling that if I lost a particular board member it would ruin the board and hurt our organization. While it's true that an individual board member can have significant impact, it's also true that bringing in new people with fresh ideas can also have long-lasting positive results. Another positive about rotating individuals off the board is the reinforcement that the organization's success is never about any one individual; it's a team approach. Finally, our jobs have tremendous political implications and sometimes having board members rotating off according to policy is a "Godsend" and will do the least amount of damage as opposed to asking them to resign. My recommendation is that board members serve either a two or three-year term, with the option of serving one more term if they have completed a self-evaluation and have successfully fulfilled their responsibilities in the first term. The executive director should administer the self-evaluation and a private interview with the board chair. This should help the board member decide whether another term is appropriate. Remember that once board members have rotated off your board, they can serve again in the future, and sometimes those board members end up being the most valuable.
8. Not preparing for board meetings. Without getting into "mistakes made in creating effective board meetings," I do want to mention that one of the reasons we have a difficult time finding the right board members is because the word has gotten out that our board meetings are too long and deal with too many operational decisions. Recruiting the right board members means that you are usually looking for very successful individuals to serve who have a huge passion for your work, but are often way too busy to run your organization, nor do they want to. So, spend some significant time planning your meetings, rehearsing the agenda, and getting materials and the agenda prepared and circulated well in advance. When you invest significant time in preparation for these meetings, board members will appreciate how professional their board service is, and how valuable you think their time is. Remember, your board members only have so much time to serve. When I served as a board chair for a private school, I would always have to ask myself, "Would I rather have them sitting around discussing how much to charge for a pint of milk, or out raising funds for scholarships and capital needs?" The answer is simple. Give the board members great things to accomplish and they will rise to the challenge. Give them nothing to do and they'll be bored to tears and look for ways to help you "run" your program.  
In closing, great nonprofit executives will spend time educating themselves about how to manage boards and recruit the right board members. It's a beautiful and dynamic process that deserves time and attention. I recommend that you join some nonprofit blogs on boardsmanship so that you can read and contribute to recent thoughts and ideas. Become familiar with BoardSource. They are considered a leader in nonprofit boards and have tons of materials that can help you with your own education and some things for your board members as well. I subscribe to Gail Perry's free e-newsletter on boards and she always has great ideas. She wrote a wonderful book on boards called "Fired-up Fundraising: Turning Board Passion into Action." Finally, I will always be indebted to Robert C. "Bob" Andringa for his contribution to my understanding of how to build a successful nonprofit board when I had the opportunity to receive training from him. His book "Nonprofit Board Answer Book: A Practical Guide for Board Members and Chief Executives" is wonderful and full of great resources.  You should read it, too.
Ken Turpen, CFRE, Vice President at Thompson & Associates, has served as a senior foundation executive of five nonprofit organizations during the past 25 years and consultant in secondary and higher education, and healthcare fundraising. He has unique insights into nonprofit boards, CEO leadership, management, community activism and donor perspectives as his career has brought him opportunities to excel in each of these areas.
July 2017
The Value of Nonprofit Management Education
By Wesley E. Lindahl, Ph.D.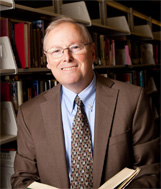 I've dedicated my career to the development of the field of nonprofit management—particularly the field of fundraising. So, I had to step back for a second to fully explore the question—what is the value of nonprofit management education? Today we're seeing two academic programs emerging that will provide different answers to this question.
First, the undergraduate major in nonprofit management provides students the opportunity to enter a field to start a career with eyes-wide-open. At North Park University, we require all our business majors to take one 2 SH course in nonprofit management. As they start the course, most students are totally confused about nonprofits. "So, you mean you actually get paid to work at a nonprofit?" is one of the typical points of confusion. Our nonprofit majors continue to build their understanding of volunteer management, board development, nonprofit finance, nonprofit marketing, and nonprofit fundraising. They know about careers in the field through internships and they are ready to move into their careers with a fundamental understanding of the how and why of working in mission-based organizations.
Second, the graduate master's degree program provides adult students with a way to learn–in a year or two of courses — what they would take a life-time to learn from experience. At North Park University, our students repeatedly say they can apply what they experience in the classroom to the work setting the very next day. We provide this practical education that accelerates our students' growth as they develop into ethical leaders who can influence others and provide service to their clients. That brings us to the last point. A master's degree specifically in a nonprofit field (e.g., Master of Nonprofit Administration) will help to identify a leader ready to be promoted or given new, higher-level, responsibilities at a different organization. A real value to their career and a real value to the organizations they serve.
Finally, as the academic programs grow and as the research that provides the academic foundations to the field accelerates, we'll be seeing doctoral level programs in nonprofit management develop as well. The value for these programs will be in their ability to truly develop the profession over the coming years.
Wesley E. Lindahl, Ph.D. is Dean of the School of Business and Nonprofit Management and the Nils Axelson Professor of Nonprofit Management at North Park University in Chicago, Illinois. Lindahl has worked as a professional fundraiser for almost eighteen years at Northwestern University, most recently Assistant Dean and Director of Development for the McCormick School of Engineering and Applied Science. He volunteered as the Vice President for Resource Development at the Association for Research on Nonprofit Organizations and Voluntary Action (ARNOVA) for two years, and has written two books, "Strategic Planning for Fund Raising" (1992) and "Principles of Fundraising: Theory and Practice" (2010). He recently completed his term as the Chair of the Research Council for the Association of Fundraising Professionals (AFP) and recently served as Book Review Editor of Nonprofit and Voluntary Sector Quarterly (NVSQ). He is on the board of the Swedish American Museum in Chicago and is the Chair of the board of the University Center of Lake County. Lindahl has a Ph.D. in administration and policy studies from Northwestern University; a master of science in mathematics from the University of Minnesota, and a bachelor of arts in mathematics from North Park University.
May 2017
Do you really have to register in every possible state that an appeal letter might go?
By Thomas Wetmore
The answer is that they probably need to register in the states where they regularly solicit contributions. There are only 3 or 4 states that may not require registration. However, the requirements and registration process vary among the states that do require it.  There are a variety of service providers that provide multistate registration services. A uniform registration statement is accepted by most states. For more info see http://multistatefiling.org.
The Multistate Registration and Filing Protocol website – may also be worth exploring since it provides an online multistate registration. This is apparently a pilot project working with the National Association of State Charity Officials, NASCO.  (See http://www.nasconet.org/category/single-portal/). I do not know how many states are participating.  A good source of info about the whole topic is through the National Council of Nonprofits.  Their website has a dedicated section to the topic with links to multiple other resources and information. https://www.councilofnonprofits.org/tools-resources/charitable-solicitation-registration.
We typically do not have to worry about this registration, however since churches/religious organizations are exempt in most states. And I believe that most states also exempt educational organizations. Also, solicitation of donations from members does not fall within the definition of charitable solicitation that would trigger registration.  But even these exemptions vary among the states.  Any charity that does not fall into those categories should be mindful of the requirements and register wherever they are actively soliciting donations.
Additional information: National Council of Nonprofits
Thomas E. Wetmore is an Associate General Counsel for the General Conference and North American Division where he specializes in pension/employee benefits, tax, employment, corporate matters and general nonprofit law. He was appointed Associate General Counsel in 1984.  Mr. Wetmore received his B.S. (Mental Health) from Columbia Union College in 1980 and his J.D. from George Washington University in 1984.  He is a member of the Maryland, District of Columbia, and Florida bars. He is also a member of the Association of Corporate Counsel, and the American Bar Association where he has been an active member of the Exempt Organizations Committee of the Tax Section since 1989 and is currently co-chair of the Church and Religious Organizations subcommittee.
March 2017
Story Telling for Fundraising IMPACT
Advent Newsletter
How to Convert Engaged Friends to Donors through Storytelling
By Kae Dakin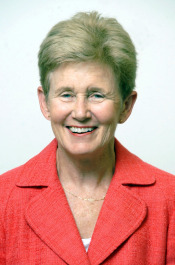 Do you use stories in your fundraising? You should! Let's see why the art of storytelling is a tool that you need in your bag of tricks!
Stories are essential! Good storytelling can inspire and motivate donors to give.  Your appeals for donations, not only face to face and on your website, but also in your print materials, will get better results with real stories of how your organization makes a difference to your community.
Why?  Stories build emotional ties to your organization; these ties are hard to break. Stories create passion for your work and they impact the heart.  They hook, attach and connect the reader to your mission. They reinforce your brand which is your identity and your promise.  It is what distinguishes you.
The story of a little boy, James shall we say, whose life was saved because of the training that you held for your staff which they in turn passed on to their clinicians who took care of James is what opens pocketbooks. James was saved because of you!
What is a good story?  What do you want your story to be? It must be clear, compelling, creative and show change or impact  because of the work of your organization. Great stories are ultimately about change-positive change that has happened because of your organization.
It must move people to act because it is memorable. It must have a beginning, middle and end with real characters. It puts a face on a complex issue. It must be compelling to grab attention, memorable and distinctive from other stories and move people to act on behalf of your organization.
Always remember your purpose. Are you telling the story to raise money or increase awareness of your work? Who is your audience? Past donors, peers in your field, prospective foundation sponsor?
And, what will your platform be? Is it for print? Your website? A speech for your CEO? A short paragraph for Facebook.? Even a script for outreach by your board. The message needs to be consistent throughout all of these different platforms and throughout the different departments.
Build a story bank or data base that you can adapt for whatever you may need, such as the annual report, a director's letter, or a social media appeal. These can be your core stories; you can then be flexible to engage various audiences.
Create a story bank where you store all your good stories. Start a storytelling culture today; start each board or staff meeting by having people tell stories about what happened this past week. Write them down and bank them for the future. It will save time and money, and you will be at the ready-never at a loss for words!
While every organization needs hard impact data, emotional stories will move people to act–engage and give.  Tell stories now!
Best of luck,
Kae
Kae Dakin Consulting
Kae Dakin's first job was as  a Peace Corps volunteer in Kenya , an agricultural project,  1965-66. She served, with her husband Don, as a dairy officer.  Following the PC, Kae worked for the first half of her career with learning disabled children in both Libya and London. All of her various volunteer projects  taught her what a need there was for sound management of nonprofits. This led her into nonprofit leadership and management of several ngos. She continues her consulting practice, kae dakin consulting, helping organizations meet their goals through financial sustainability. Kae is married, has 3 sons and 3 grandchildren. She earned a BA from the U of Vermont, an MS in psychology from Yeshiva U and an MS in nonprofit management from U of MD.
January 2017
What Is Your Proposal's Irresistible Value Proposition?
By Jack Boyson
As a foundation officer for nearly two decades, I encountered many human service nonprofit leaders around the world who would submit proposals to me seeking financial support to transform a need or a problem facing a vulnerable people group into a solution.
The first question I would always try to answer when reviewing a proposal is, what is the proposal's irresistible value proposition?
An irresistible value proposition of a proposal clearly demonstrates the tangible measurable results that will be achieved by the organization with the population it serves, and their alignment with a donor's grant making priorities.
In helping me to further understand what a proposal's irresistible value proposition is, I would ask myself a series of questions when reviewing it:
Is the proposal compelling? Does the proposal offer appropriate and timely solutions to an urgent and critical need?
Is it client/participant focused? Is the proposal clearly client-focused rather than organizationally-centered? How well are the perceptions of those to be served incorporated into the proposal? And how involved will they be in the project as outlined in the proposal?
Is its Theory of Change Model viable? Does the proposal incorporate the key elements of a change model that concisely and systematically outlines the linkages between the resources needed to conduct activities that will make promised changes become a reality for a particular vulnerable people group?
Is it feasible? Will the project described in the proposal likely to achieve its outputs, outcomes, and long-term impacts? How realistic is it? What are the risks? What is the nature and extent of the human, material, and financial resources needed to reach its targets and impacts?
Is it cost-effective? What is the relationship between the cost of implementing a project as described in a proposal and its benefits? Sometimes when I would compare the different methodologies, activities, and tasks outlined in proposals from applicants from the same geographical area, the best proposals to be considered for funding were the ones that achieved the desired results at the most reasonable cost–but not necessarily the lowest cost.
Is it relevant? A proposal may be both feasible and cost-effective, but may not be relevant because it fails to directly and effectively address the need it set out to tackle.
Is it non-duplicating? How well does the proposal idea fill a unique gap or unmet need and not duplicate what other organizations may be doing?
Is it sustainable? The final question in determining a what a proposal's irresistible value proposition is, can the project outlined in the proposal go on delivering benefits after funding has ended? If so, how?
Those proposals which provided concise cogent responses to the questions listed above, all converged to become the proposal's irresistible value proposition and thus merited approval for funding.
Jack Boyson is an international development professional with extensive experience in designing, managing, and evaluating workforce development and NGO institutional capacity building programs in Asia, the Balkans, Eastern Europe, Latin American, the Middle East and North Africa, the Philippines, and Russia. He has trained hundreds of undergraduate and graduate students and nonprofit professionals around the world on how to conduct community needs assessments, plan projects, and write proposals that merit funding. Mr. Boyson was formerly employed by the SDA Church for 25 years as an educator and international development worker, and by the International Youth Foundation as Senior Programs Director for 18 years. Currently his most recent clients include ADRA International, Catholic Relief Services/Ethiopia, Impaq International, the Inter-American Development Bank, International Youth Foundation, JBS International, Making Cents International, RTI International, and the United States Agency for International Development.